Damascus, also known as pattern-welded steel, is the result of combining two or more different types of steel that harden and temper in the same range to achieve a desired aesthetic. Damascus has a complex creation process and requires a lot of time and concentration.
"It allows me to tap into my creativity and produce a unique art piece that is also a high-performance tool for your kitchen." -Bob Kramer
Starting Material
Bob's process begins with two or more different types of carbon tool steel, each of which harden and temper in the same range.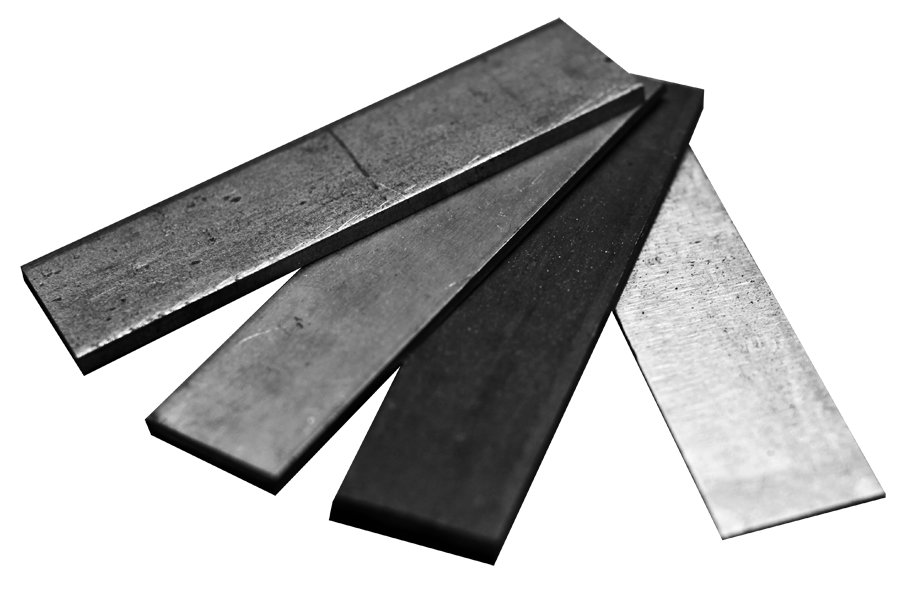 Starting Billet
He layers the steel into a 'steel sandwich', tack-weld it together and put in a hot forge where the steel becomes "sticky."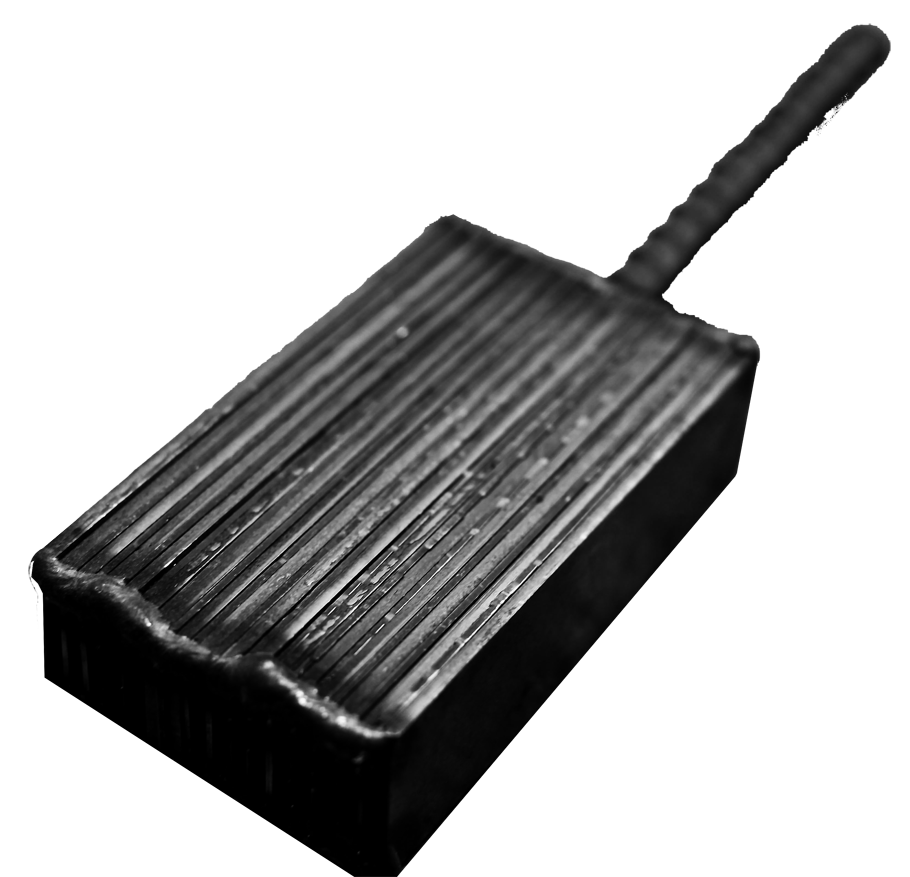 Forge Welded & Drawn
The 'steel sandwich' is then placed under the hammer where the material is set and drawn out, lengthening the billet.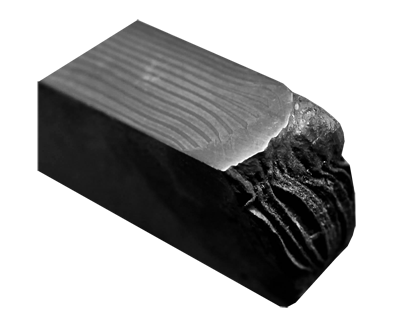 Drawn Billet Cut & Restacked
Each layer represents 25 layers of steel, so once this stack is fused there will be 125 layers here. This process will be repeated one more time.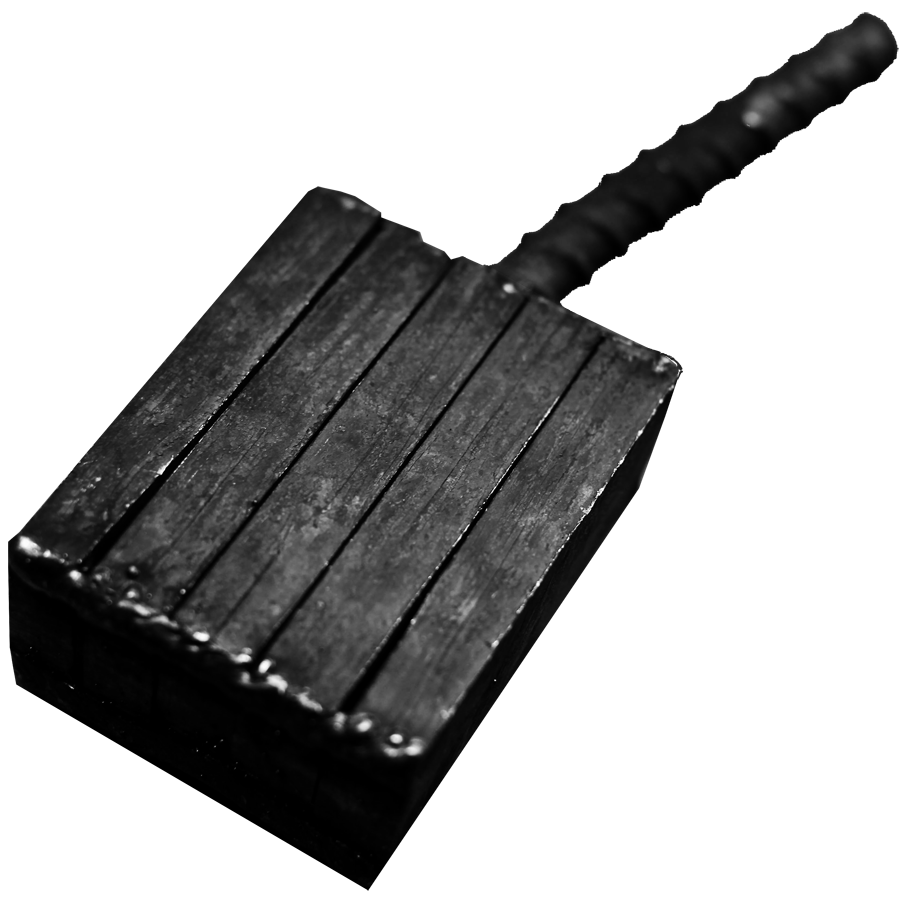 Impressed Billet
The billet is then rolled and imprinted to create the pattern. This particular billet is comprised of 400 layers.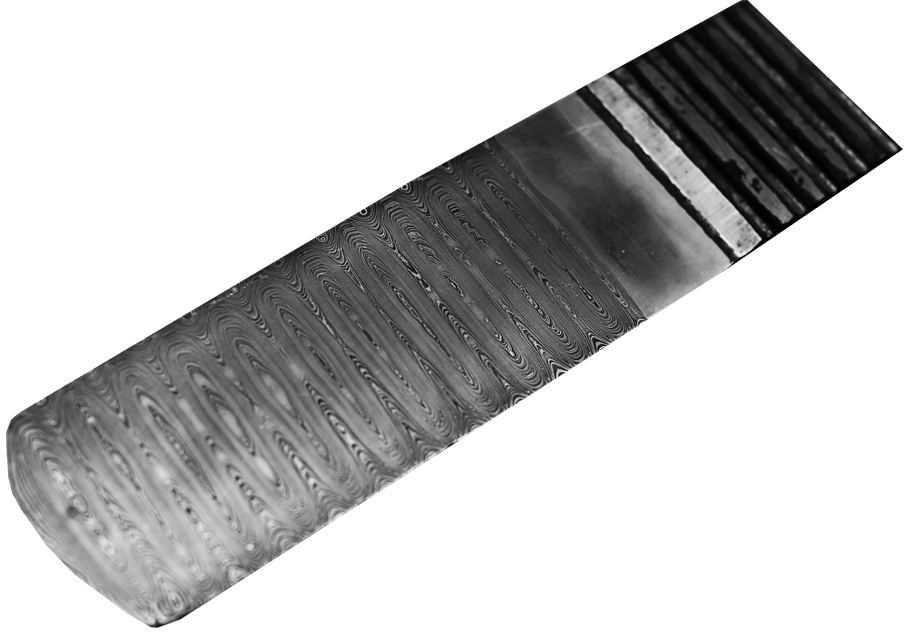 Heat Treatment
Heat treatment is crucial for any high-performance knife and is the heart and soul of the blade. To ensure the process is successful, each knife in the shop gets heat treated, one blade at a time. The full process can take two and a half days to complete. Each thermal process is held within ten degrees and the end product surpasses aerospace standards.
PUTTING IT ALL TOGETHER 
When the blade has the desired HCR, the wood scales, pins, and bolster are fitted and shaped. Pictured is a finished flip flop pattern Damascus blade with the handle roughed in.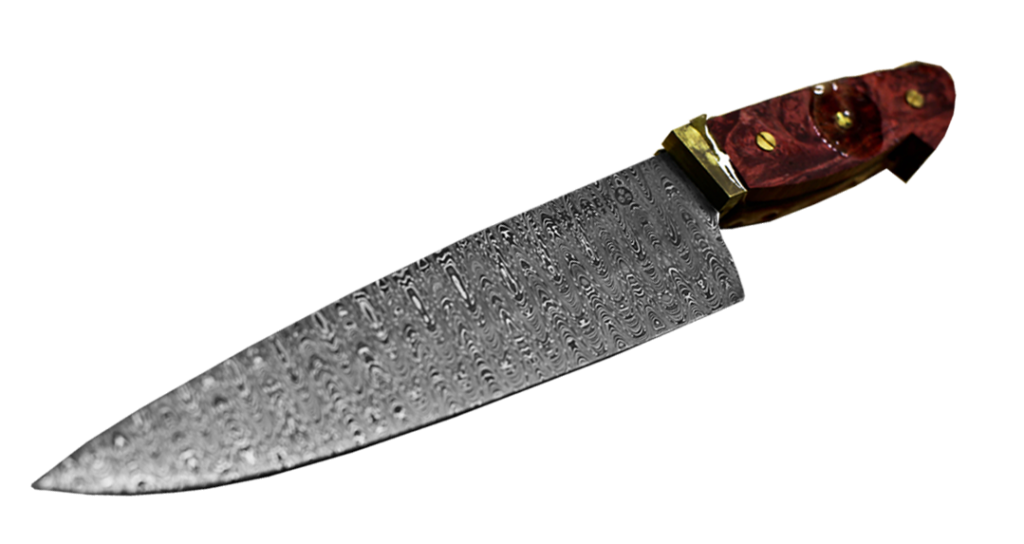 THE END RESULT
8″ Chef (European Style) Flip Flop Damascus with Dyed Big Leaf Maple Handle.

"You are the cage and the key"
-Sirman